-2014-02-10-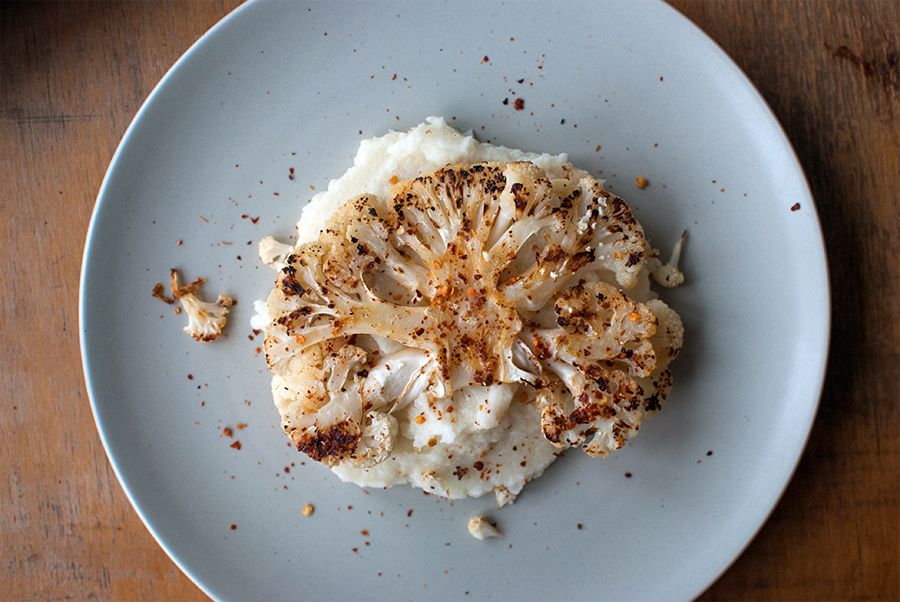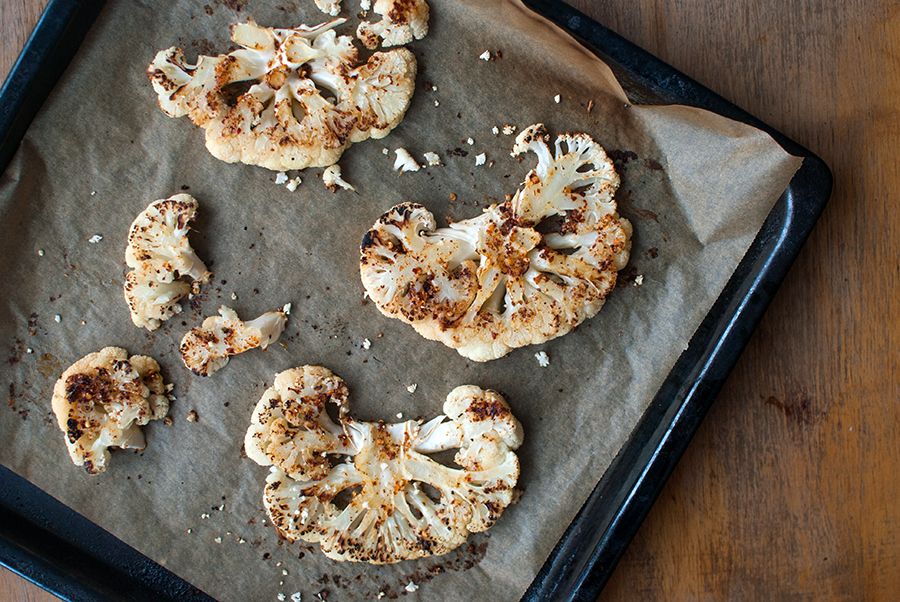 Cauliflower steak and cauliflower puree aka the double cauliflower. Sounds like madness, but there's method in cauliflower's madness.And even if there's not, this dish is delicious.The word steak itself might be rather confusing.Who would expect thick cauliflower slices instead of a juicy piece of beef?But when we take a mouthful of crunchy steak and creamy puree, the combination of textures enchants us and we admire the versatility of cauliflower.Spectacular appetizer, effective vegetarian main, intriguing side. Especially when paired with an actual steak.Steak with cauliflower steak with cauliflower puree - pure madness, no method.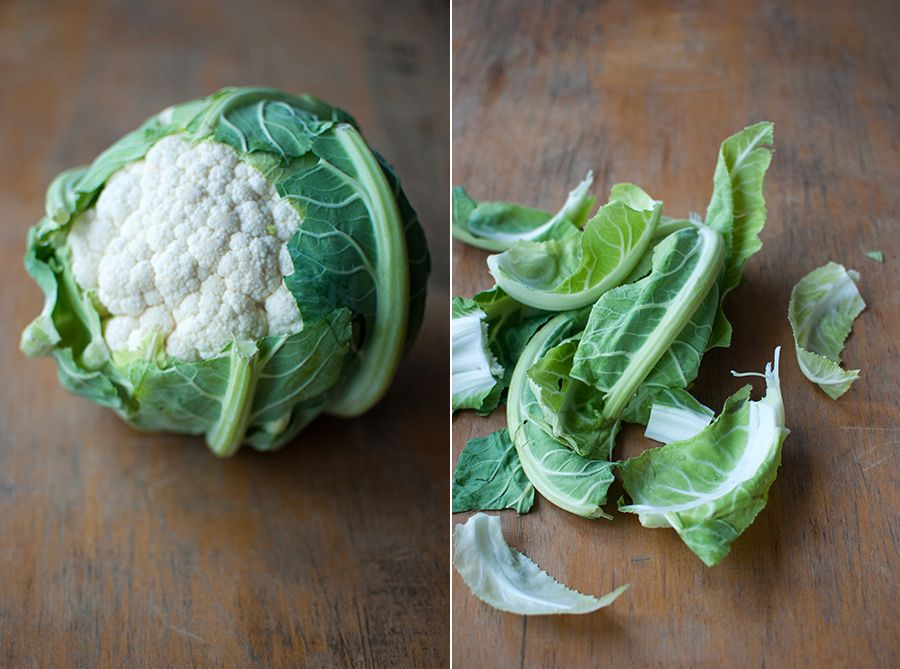 Recipe: Cauliflower steaks with cauliflower puree
one cauliflower head
one tsp. of chili flakes
3 tbsp. of olive oil
2 tbsp. of sour cream
sea salt and freshly ground black pepper, to taste
Cauliflower steaks
Using sharp knife and starting at top center of cauliflower head, cut 2-3 thick slices of cauliflower. Place them on a parchment-lined baking sheet.Whisk olive oil with chili flakes. Brush each cauliflower slice with olive oil.Roast at 180C for about 25 minutes. Flip cauliflower steaks halfway through the roasting time. Brush with remaining olive oil.
Cauliflower puree
Cut florets from remaining cauliflower head. Cook them until very tender (about 10 minutes).Puree until smooth in a blender. Season with salt and pepper and combine with sour cream.Divide puree between two or three plates, top each with cauliflower steak.