-2013-08-13-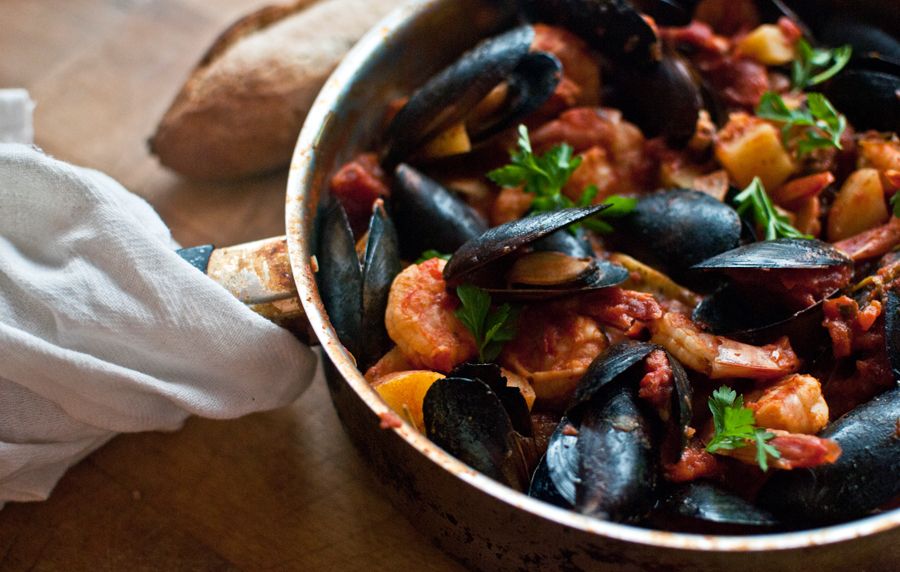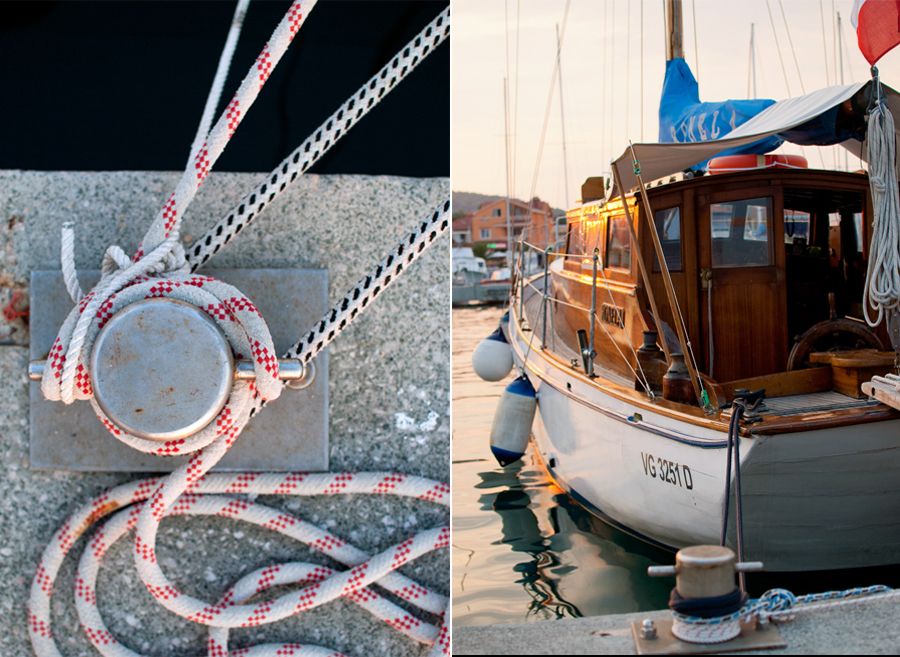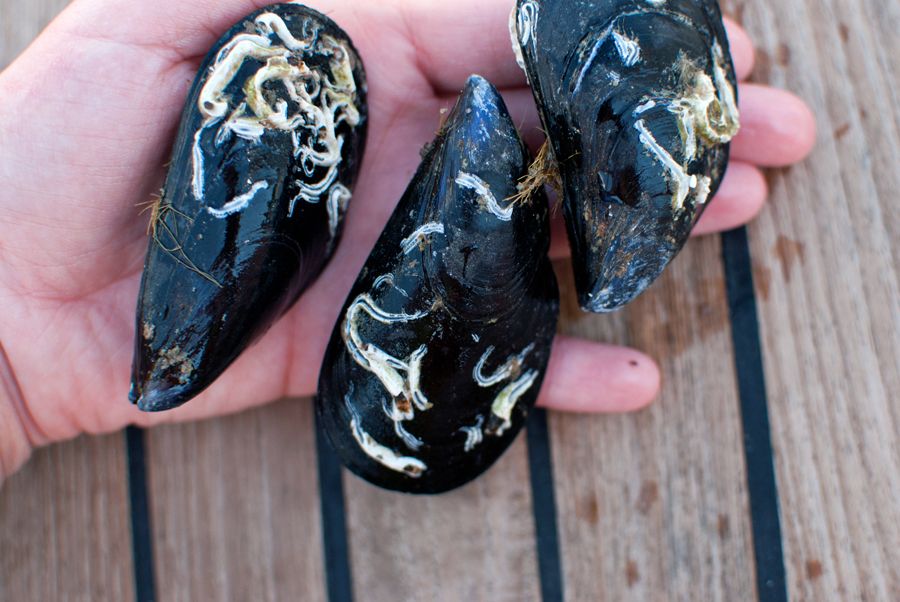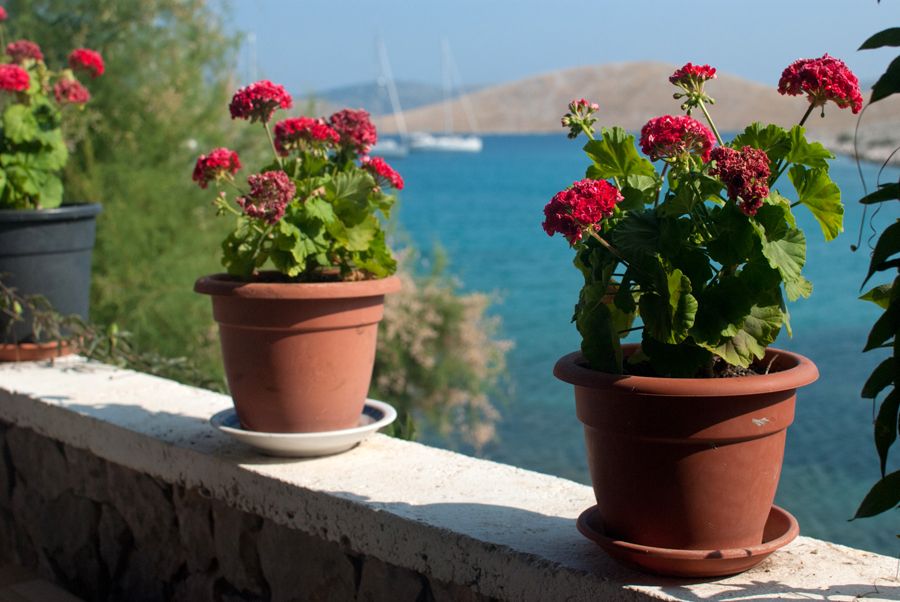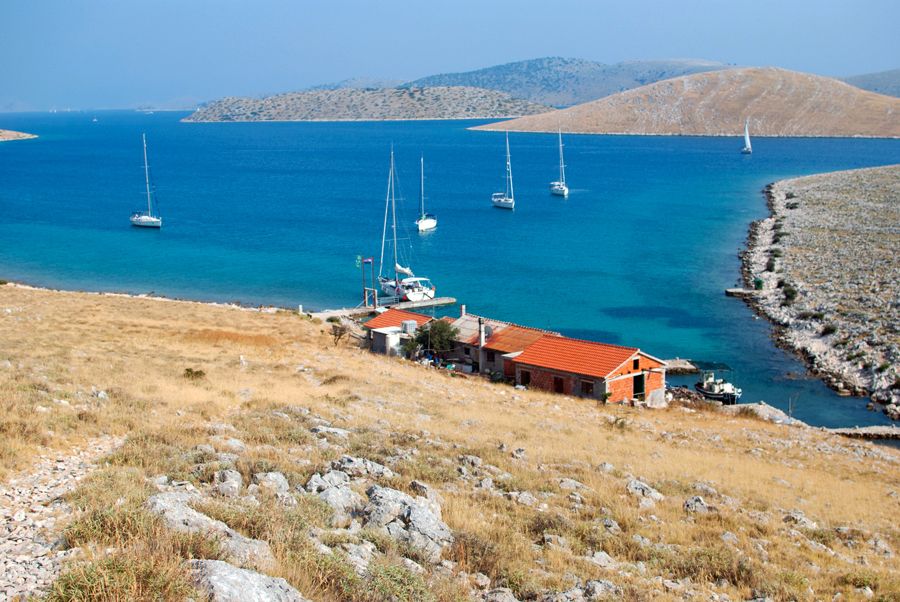 Recipe: Croatian brudet
4 shallots, diced
3 cloves of garlic, minced
500 g of tomato passata
one cup of dry white wine
5-6 potatoes, diced
500 g of fresh mussels
500 g of large prawns
2 bay leaves
3 tbsp. of freshly chopped parsley
3 tbsp. of olive oil
one tsp. of brown sugar
salt and freshly ground pepper, to taste
Heat olive oil in a large pot. Add shallots and saute them. Add garlic and potatoes and cook them for a few minutes.
Add passata and bay leaves, cook over low heat for about 20 minut, until potatoes soften and the sauce thickens.
Season with sugar, salt and pepper. Pour in the wine, add mussels and shrimp. Cook undercovered for 5-7 minut, until the mussels have opened.
Sprinkle with chopped parsley.