-2014-06-10-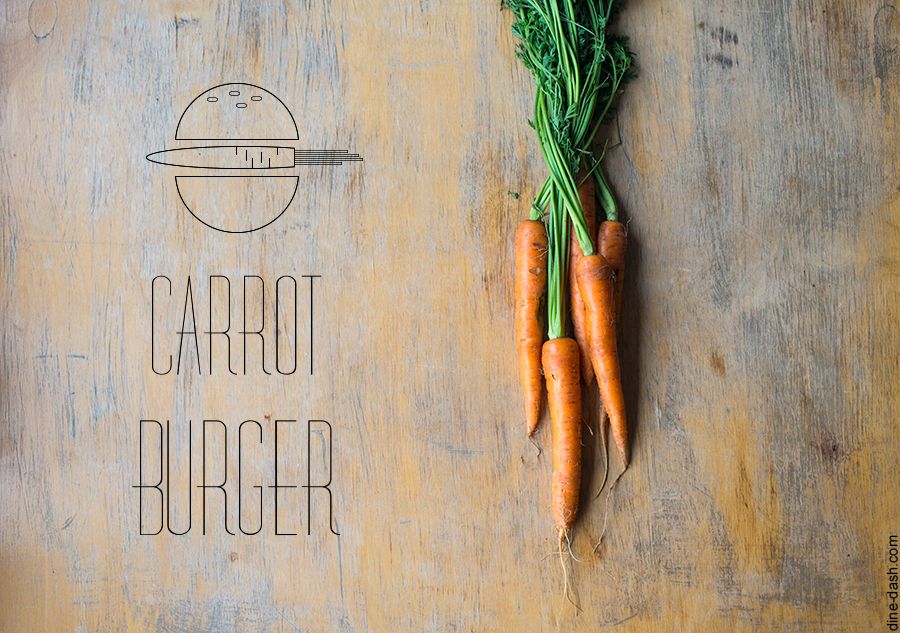 Recipe: Young carrot burger
Serves: 4
Carrot patties
400 g of grated young carrot
250 g of cooked chickpeas
one red onion, finely diced
2 garlic cloves, minced
3 tbsp. of chopped cilantro
one tsp. of ground cumin
one tsp. of chili powder
salt and pepper
one tbsp. of butter
Melt butter in a frying pan, add 1/2 tsp. of cumin and 1/2 tsp. of chili powder. Add carrots and cook for about 10 minutes.
Blend carrots and chickpeas - they should be combined, but not too smooth. Add remaining ingredients and combine.
Form four patties. Place them on a parchment-lined baking sheet.
Bake at 180C for about 15 minutes..
Yoghurt and cucumber sauce
1/2 cup of grated cucumber
1/2 cup of Greek yoghurt
salt and pepper
Combine all the ingredients. Refrigerate for at least 15 minutes.
4 buns
a handful of fresh spinach
Cut the buns in halves and toast them. Assemble the burgers: bun, spinach, carrot patty, sauce, bun.