-2014-05-18-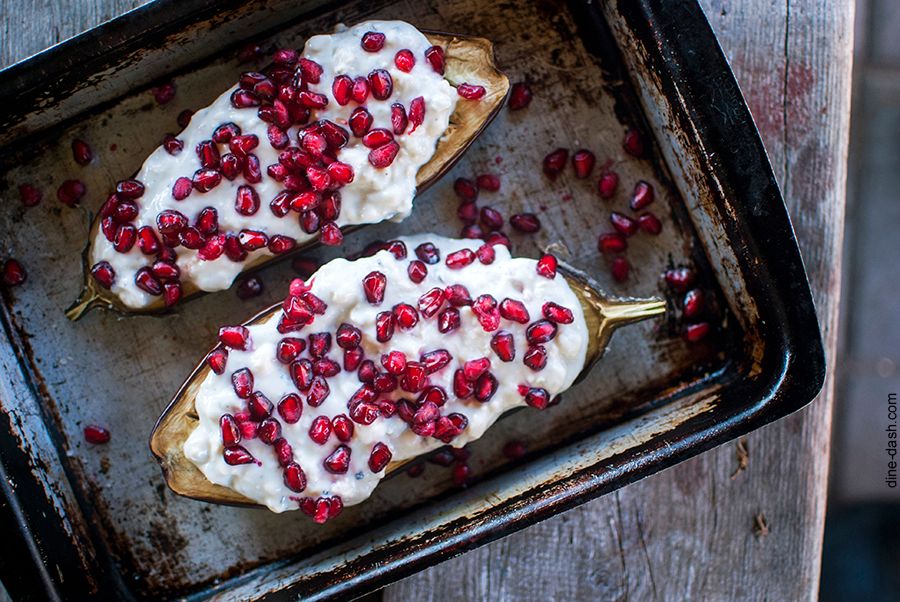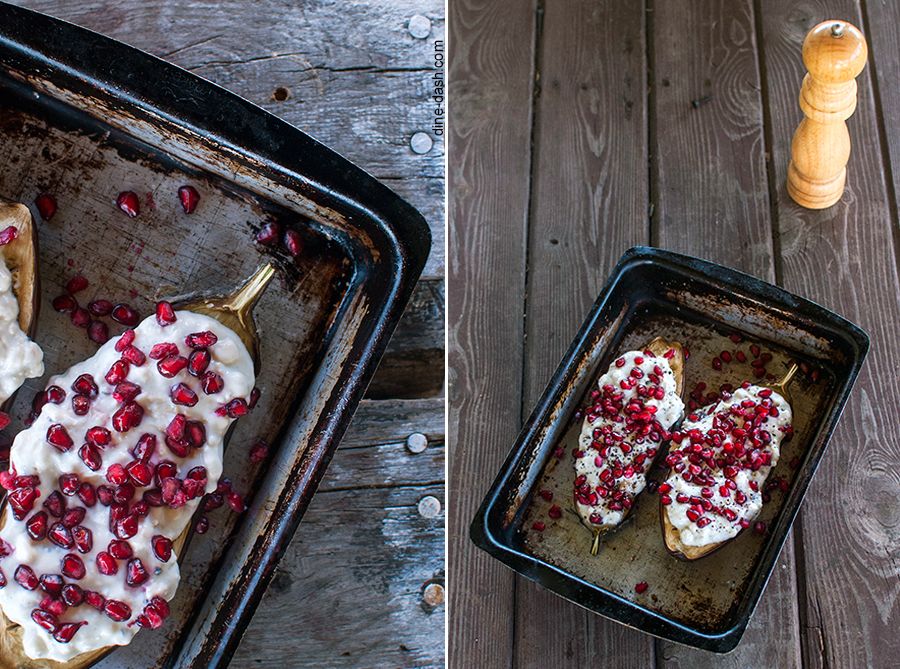 Inspired by Yotam Ottolenghi
Recipe: Roasted eggplant with pomegranate
Serves: 2
one large eggplant
one tsp. of olive oil
a pinch of salt
1/2 cup of pomegranate seeds
freshly ground black pepper, to taste
Blue cheese sauce
2/3 cup of Greek yoghurt
one small garlic clove, minced
100 g of blue cheese
Cut the eggplant in half lenghtwise. Then cut the center diagonally to form a crisscross pattern in the flesh. Drizzle with olive oil and sprinkle with salt.
Place in a baking dish and roast at 180C for about 20 minutes.
To make the sauce, whisk yoghurt with blue cheese and garlic. Season with salt.
Refrigerate before serving.
Top each eggplant half with the sauce and pomegranate seeds. Sprinkle with freshly ground black pepper.