-2013-07-31-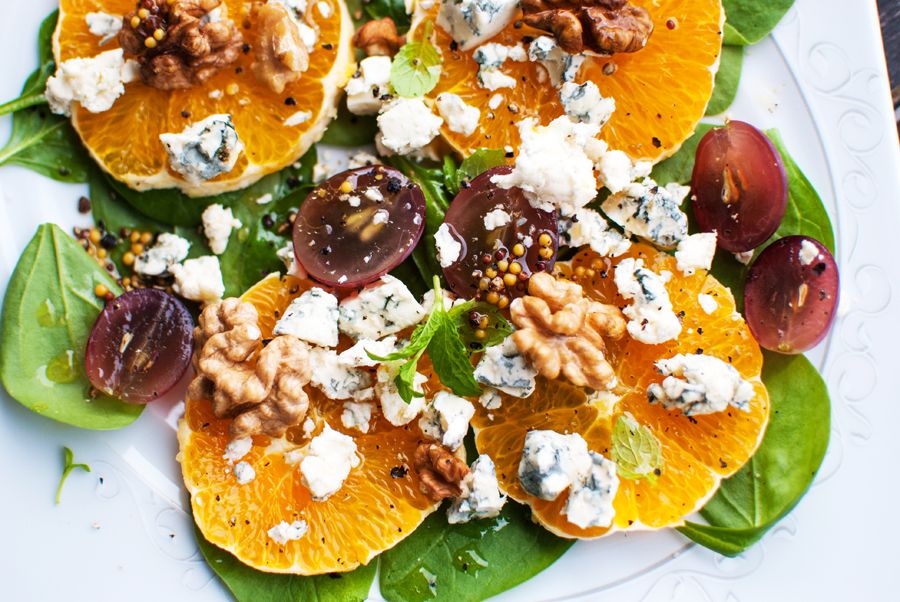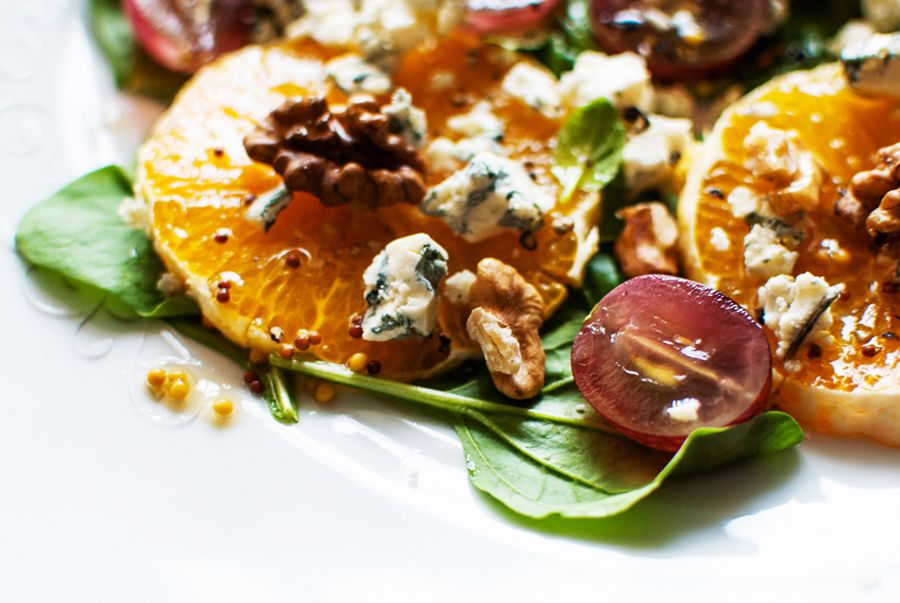 a handful of baby spinach
an orange, peeled and sliced
a handful of walnuts
a couple of dark grapes, cut in halves
100 g of blue cheese
a few leaves of fresh mint
orange vinaigrette:
2 tbsp. of olive oil
2 tbsp. of freshly squeezed orange juice
one tsp. of white wine vinegar
one tsp. of coarse mustard
one tsp. of honey
freshly ground pepper
Arrange spinach leaves on a plate, cover with orange slices and grapes. Top with walnuts and crumbled blue cheese. Combine all the vinaigrette ingredients. Pour dressing over the salad, top with mint and freshly ground pepper.