-2013-06-26-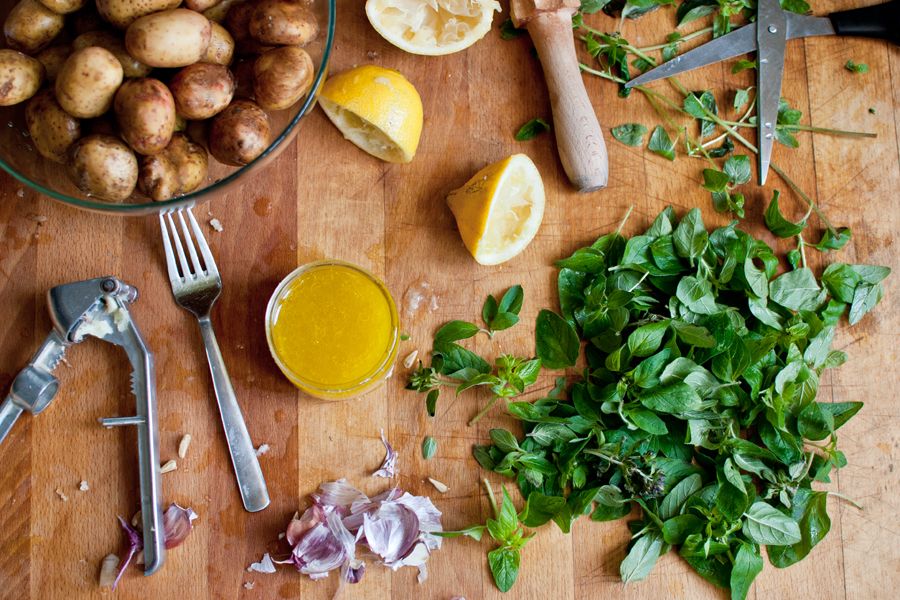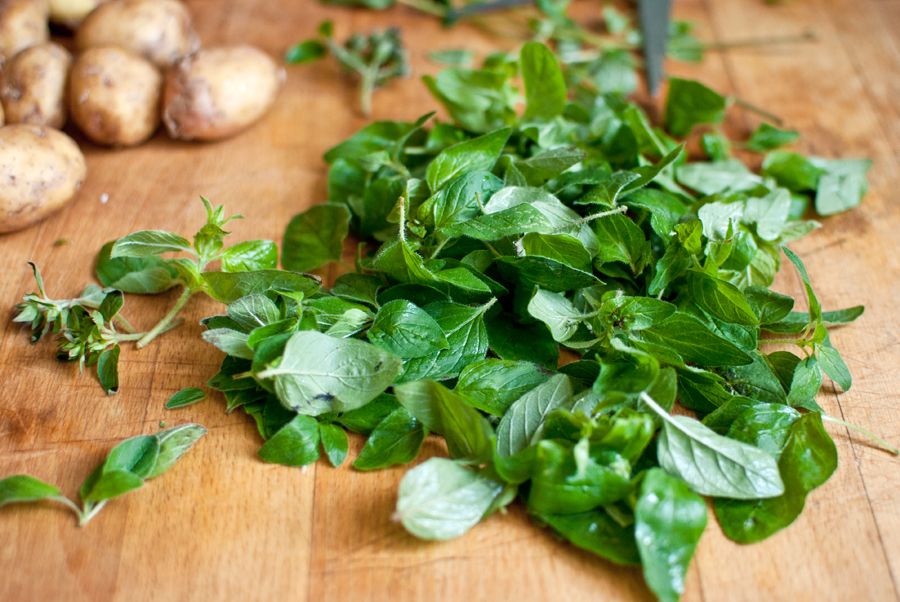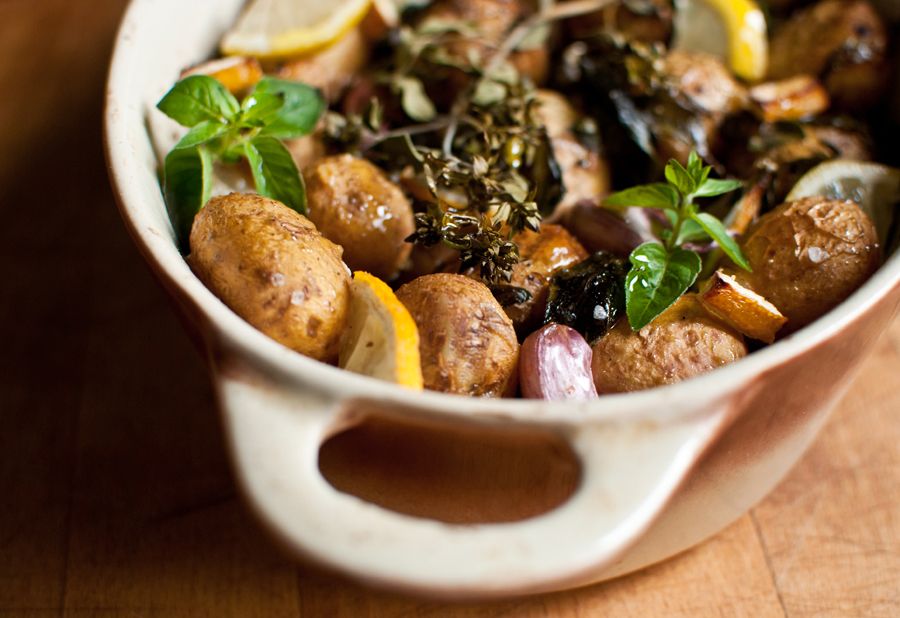 500 g of young potatoes
5 tbsp. of olive oil
2 lemons
a bunch of fresh oregano
3 garlic cloves
coarse salt
freshly ground pepper

Carefully fash the potatoes. Whisk together olive oil, lemon juice, minced garlic and oregano leaves. Combine with potatoes and set aside for half an hour. Place in a baking dish. Sprinkle with coarse salt and freshly ground pepper. Bake at 200C for about 50 minutes.