-2013-10-31-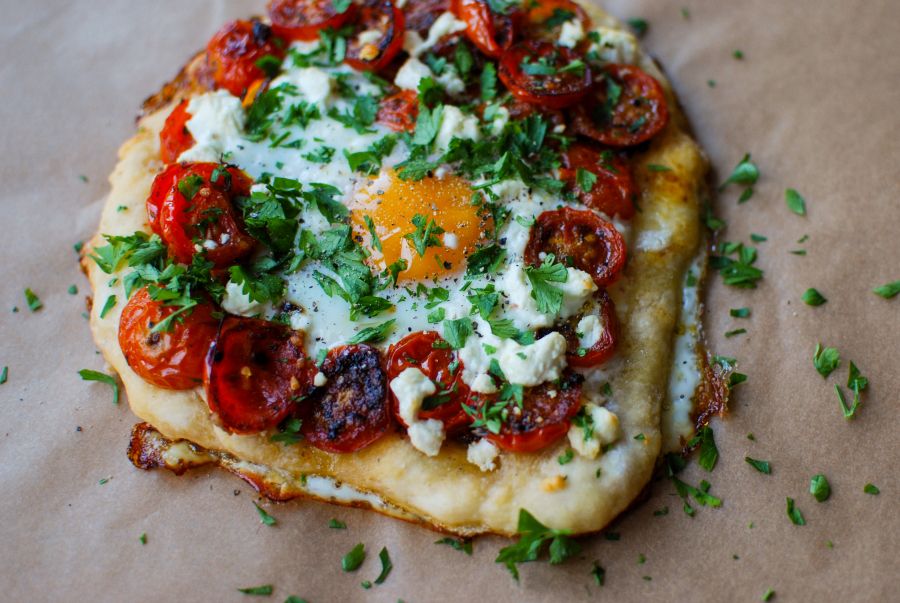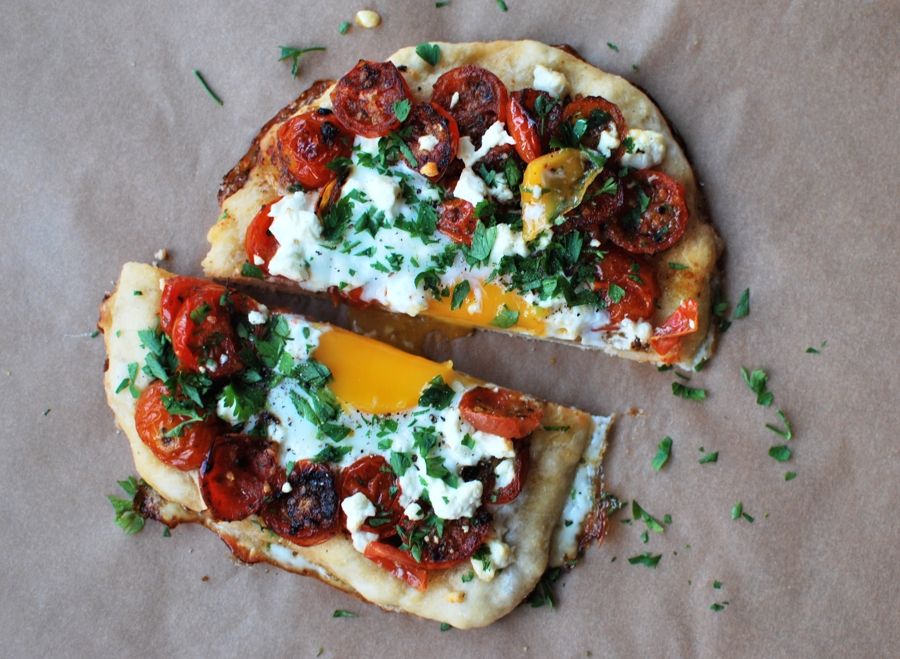 Pizza dough:
350 g of flour
2 tsp. of dried yeast
a cup of warm water
2 tsp. of olive oil
a tsp. of salt
Sift flour into a bowl, add salt and yeast. Gradually add warm water and combine the ingredients with a spoon. Add olive oil and start mixing by hand. Work the dough vigorously on a pastry board for about 8-10 minutes. Place the dough in an olived bowl and cover with cloth. Set aside in a warm place for about an hour.
Pizza
250 g of cherry tomatoes
2 tbsp. of olive oil
a tsp. of ground cumin
2 eggs
100 g of feta
2 tbsp. of freshly chopped parsley
Heat the olive oil in a skillet, add cumin and fry for a moment. Add halved tomatoes and continue frying, stirring every now and then, for about 10 minutes. Work the dough again for a couple of minutes. Roll out the dough, form two small pizzas and place them on a baking sheet, lined with parchment paper. Cover with cloth and set aside in a warm place for 10 minutes. Place tomatoes on the pizzas. Bake at 220C for about 8 minutes. Take pizzas out of the oven, crack an egg on top of each, top with crumbled feta and bake for another 5 minutes. Top with fresh parsley.