-2013-09-08-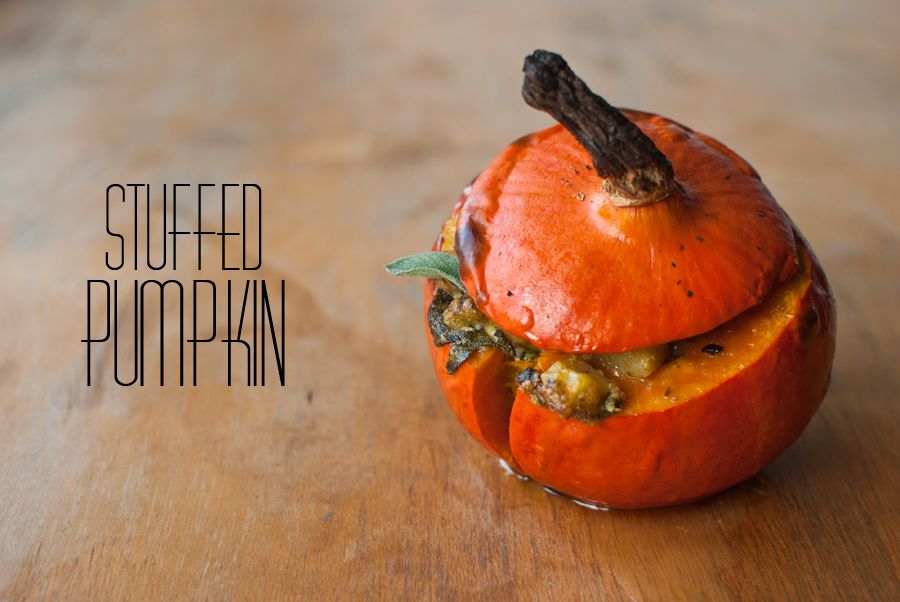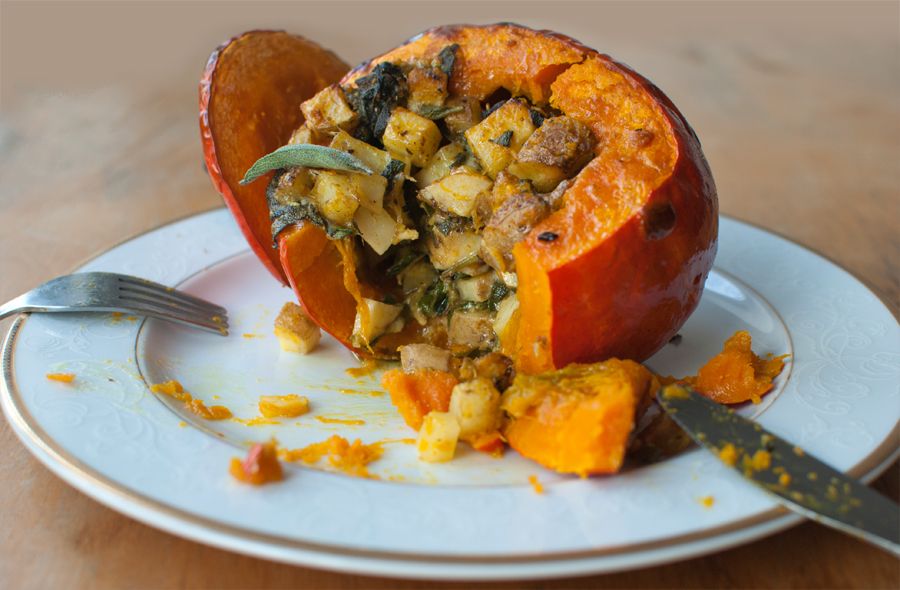 a small Hokkaido pumpkin
2-3 shallots
1 tbsp. of butter
4-5 medium potatoes
1 tsp. of curry powder
1/4 bunch of fresh sage
olive oil
sea salt and freshly ground pepper
Cut a cap out of the top of the pumpkin and remove the seeds. Place on a baking sheet (lined with some parchment paper), drizzle with olive oil, sprinkle with salt and pepper. Bake at 180C for 20 minutes. Dice the shallots and saute them on butter. Add curry powder and fry for 2-3 minutes. Add diced potatoes and chopped sage. Season with salt and pepper. Fry for 10-15 minutes, until the potatoes soften. Place the stuffing inside the pumpkin. Bake at 180C for 20-25 minutes.