-2014-06-28-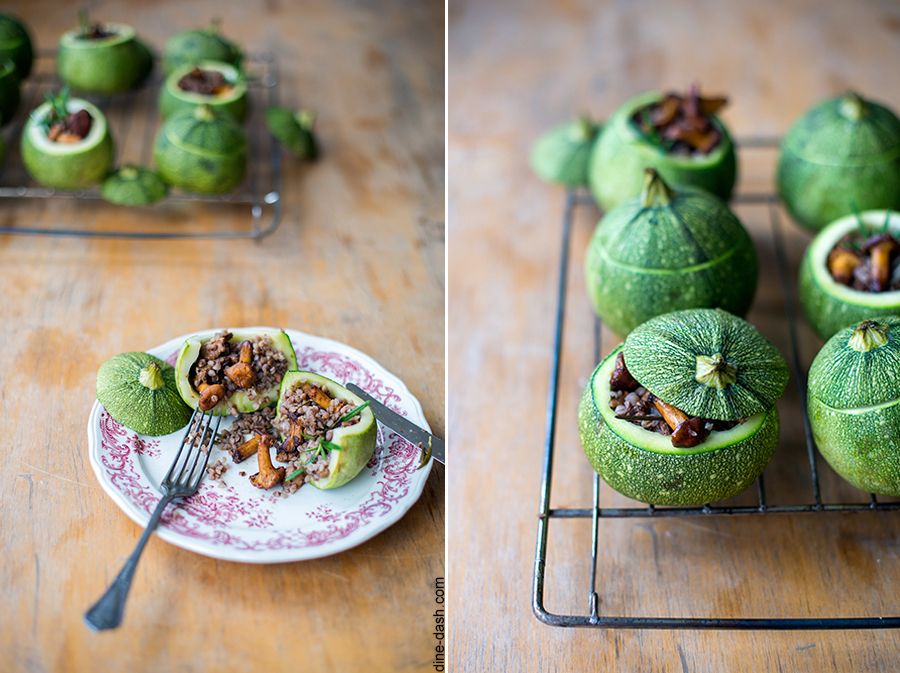 Recipe: Chanterelle stuffed round zucchini
Serves: 9 (as a starter)
9 round zucchinis
Stuffing
300 g of buckwheat
300 g of chanterelles, washed and cleaned
2 red onions, diced
a few branches of fresh rosemary
one tbsp. of butter
1/3 cup of dry red wine
salt and pepper, to taste
Cut tops off the zucchinis and scoop the flesh - you can use it to make another dish.
Sprinkle the inside with salt and set aside.
Cook the buckwheat.
Melt butter in a large skillet, add onion and saute it.
Add rosemary leaves. After about a minute add chanterelles.
Cook over moderate heat for about 5.
Add wine and simmer for another 3-4 minutes.
Add buckwheat and mix. Season with salt and pepper. Remove from heat.
Stuff the zucchinis and cover with tops.
Bake at 180C for about 40 minutes.